SPRING FORWARD N STYLE!!
I seem to have more shirts and tops for spring
and summer than winter. I seen to have more
luck finding pretty and flattering clothing for
these seasons. I probably have spring fever
and I am a mood for shopping.
I avoid sleeveless tops. I think my arms are too
large. I have friends with the opposite problem.
They think that their arms are too skinny. I have
solved the arm size problem.
I
wear unbuttoned shirts or sheer blouses. I wear
horizontal striped
or dark colored shirts. My sheer
blouses have pretty print or large flowers. I put a
camisole underneath all of my tops.
I buy long sleeved or 3/4 length shirts and blouses
for spring &
summer. I get cold in air conditioned buildings.
Check out these pretty tops classy senior ladies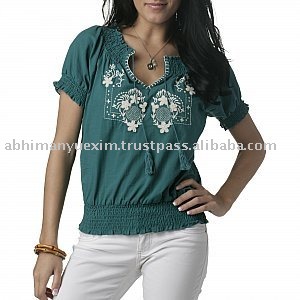 I go to these websites when I want help in choosing
the proper blouse or top.
CHOOSE RIGHT BLOUSE FOR YOUR BODY SHAPE