SENIOR WOMEN LOOKING GOOD, HAIR CARE
I am at the age that I still want to look my best but not look like I am in denial. There is nothing more pathetic than an older woman wearing make up,
hair styles, and clothing that belong on a 20 year old.

I still color my hair and figure I'll be ready to stop when I am in my 70s. I have to be careful though. The texture of your hair and condition of your scalp changes as you get older. This may be caused by diabetes, allergies, or thyroid issues. Most of my
hair is grey so, I had to switch to permanent hair color. I develop a new allergy every few months; therefore, I have to do the hair color allergy test
every time I color.

I no longer use shampoo with sulfates and other harmful preservatives. I do a lot if DIY scalp oils
since I have dry scalp issues. The two ingredient
scalp oil that has moisturizers is a must.
I am listing videos and web sites with information about hair care for senior women. I'll give recipes
for DIY hair treatments.
HAIR CARE TIP FROM WEB MD:
http://www.webmd.com/beauty/aging/women-over-50-natural-beauty-tips
AGING HAIR TIPS FROM HUFFINGTON POST :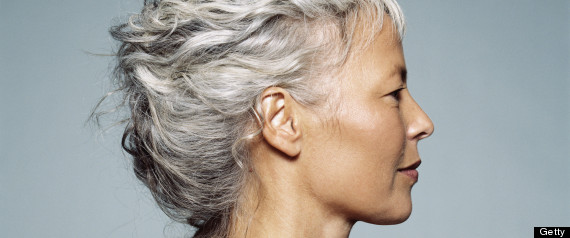 http://www.huffingtonpost.com/2013/07/03/aging-hair-tips_n_3512567.html
TIPS FROM YOU TUBE:
EASY STYLING AND HAIR CARE FOR OLDER WOMEN
GOING GREY
MAINTAINING NATURAL HAIR
TIPS FROM O MAGAZINE
GREY HAIR BIBLE