SPRING PRETTY FEET!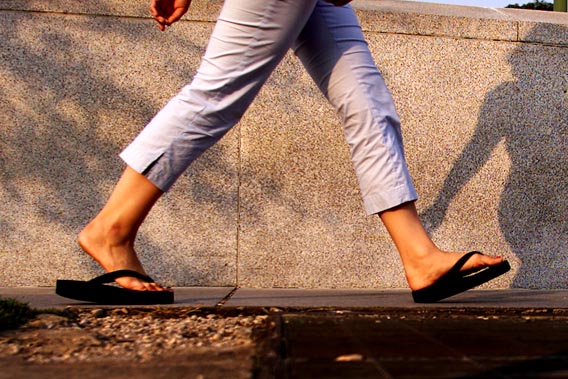 Well, my friends, spring is here.
It is time to get those feet pretty
and those toes painted nail artsy.
I have my own foot bath that I find soothing and calming. My solution
is also good for heel exfoliation and
has a deodorizer.
I have seen several websites that have good foot baths, soaks, and pedicure
tips. I prefer to do my own pedicures.
I do them more often in the spring and summer.
We ladies love sandals,wedges and flip flops. Pretty feet are a must for classy
ladies of all ages.
EASY-HOME PEDICURE SHORTCUTS
http://www.realsimple.com
Dip feet into a tub of warm water
and pat dry. Massage a handful of
a scrub onto the skin. Choose an
oil-based product, which will
moisturize as it exfoliates dead,
dry cells.
"Quickly file nails straight across
to even out their shape," says
Ann Moore,a nail technician at
the Camelback Inn, in Scottsdale,
Arizona.
Wipe off any oil left on the nails
from the foot scrub with polish
remover. Then apply a quick-
drying topcoat to make nails
look shiny.
FRANKIE'S FOOT SOAK
HOT WATER
2 TEA BAGS
1/2 CUP BAKING SODA
Fill a tub with hot water, add tea
bags and baking soda. Stir baking
soda to dissolve. Remove tea bags
after they have steeped.
Relax and do 15 minute foot soak.
Exfoliation will be easy with this
foot soak. The tea is a deodorizer.
Rinse feet with warm water and
towel dry. Follow up with your
pedicure.

TIP:
NAILS MUST BE FILED STRAIGHT ACROSS
TO AVOID PAINFUL INGROWN TOE NAILS. TRIP TO PODIATRIST WILL BE NECESSARY FOR SEVERE INGROWN TOENAILS.
LISTERINE VINEGAR SOAK
INSPIRATION:
http://www.familysavvy.com
1/2 C AMBER LISTERINE
1/2 C VINEGAR
1 CUP WATER
Soak feet in tub for 15 minutes. Use foot file for exfoliation. Rinse and towel dry
feet.
TIP:
RECIPE CAN BE ADJUSTED TO SUIT YOUR NEEDS. SOAKING TIME CAN BE ADJUSTED ALSO. SOME PEOPLE TRIED BLUE LISTERINE BUT COMPLAINED OF HAVING BLUE FEET!
NAIL FILES:
MICROPLANE FOOT FILES
PEDICURE FOOT FILE
COMBO PEDICURE FILE, STONE, & BRUSH
EGG SHAPED PEDICURE FOOT FILE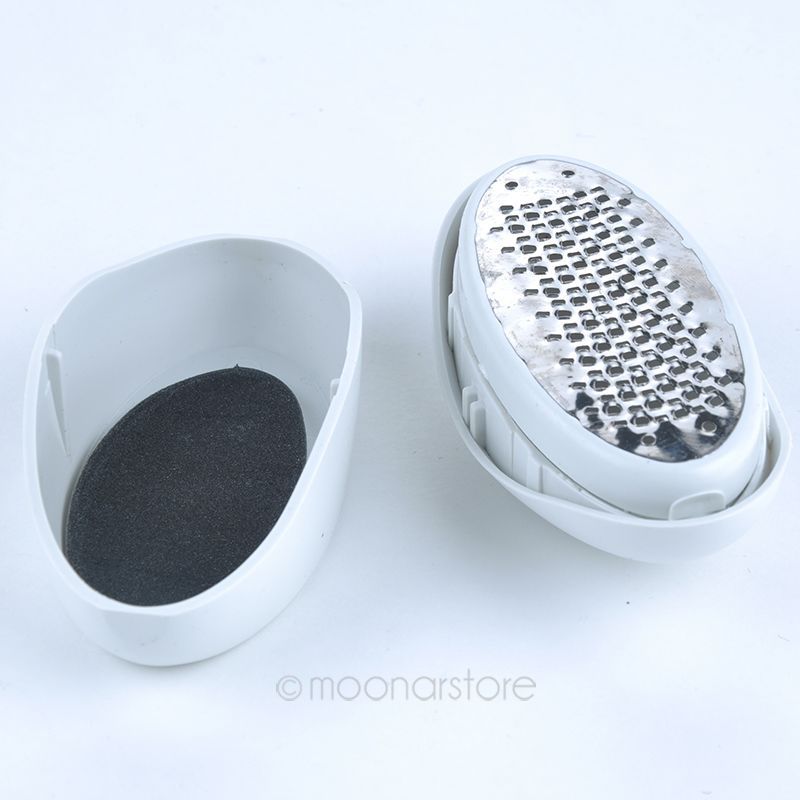 ELECTRIC PEDICURE FOOT FILE