I developed an allergy to the
elastic band on my bras a few
years ago. I couldn't stand the
band itchy red bumps around
my chest. I had to come up
with any alternative under
garment. My solution was to
purchase several colors of the
snug fitting cotton tank tops.
I discovered that wearing one
size smaller results in less jiggle.
I couldn't use the spaghetti strap
tanks due to lack of support.The
camisoles with lace borders are
good for my dressy attire.
There
are camisoles available with bras
built in.
I was wearing

those until
I discovered that these bras have
elastic bands.

Here are images of some tank tops
and camisoles I wear as alternative
undergarment:
RIBBED TANK TOPS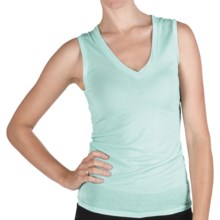 V-NECK TANK HARD TO FIND SOMETIMES
I LAYER TANK TOPS IN THE SUMMER MONTHS
HOW TO WEAR TANK TOPS
CAMISOLES WITH LACE TRIM