SENIOR LADY GARDEN TIPSTER!
HGTV.com
I used to love reading and trying out hacks/ trends I saw on websites. I hate the word "hack" since it reminds me of terrible hacking of people's personal computer information. It didn't take long for me to discover that the saying " all that glitters ain't gold," applies to some garden hacks. Some of them work and some were made up to boost online income.
I love gardening and this has become my
new hobby since I retired. This hobby has turned out to be very therapeutic for this senior lady. I have tried most 'hacks I've seen online. I'll only share the gardening trends that have worked well in my garden. I have four raised beds and several container gardens. These gardens have been easy to maintain. Their yield of veggies have saved me lots of money. My freezer is well stocked.
Here are some of the gardening trends
that have worked well for me:
Coffee Filters: Place them
in the bottom
of
planters.
They keep soil from
falling
through drainage holes in the
planters.
Coffee Grinds:

Never! never! discard them. Place them in a recycled container and put small holes in container lid. The holes prevent mold.
I used an empty plastic gallon ice cream containers. I added
the coffee grinds to my potting and garden
soil.

NOTE: I also use old brewed tea bags too.
Just tear open tea bag and mix tea leaves
in the soil.
Left- over brewed unflavored
coffee and
tea can be poured in your garden and
house plants. I use it as my plant fertilizer.
All my plants are lush and
healthy. I guess
t
he
plants must love
the drink of caffeine.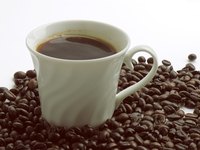 https://www.ehow.com
Broken clay pots: I used them as fillers
in the bottom of large planters.
This is an
excellent idea when filling large planters
for container gardens. I cringe when
thinking of the broken clay pots I have
thrown away!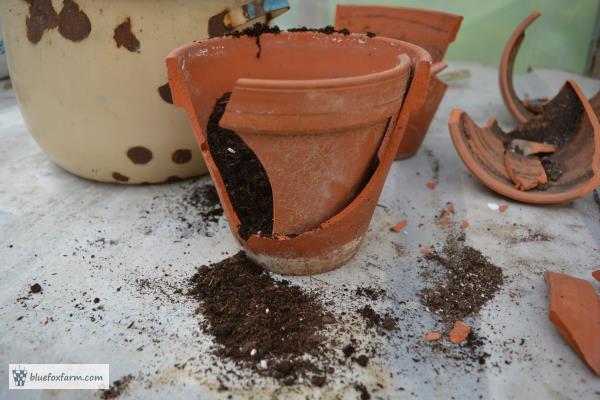 https://www.bluefoxfarm.com
Epsom Salt- makes good house and
garden plant fertilizer. I use one
tablespoon per gallon of water
once a month. I also sprinkle some
of the Epsom salt in the soil when potting
house plants and preparing my garden.
https://www.youtube.com
Egg Cartons: I save my foam 18 count cartons all winter. I sow my garden seeds
in them. I close the carton lid after I water
the seeds for a greenhouse effect. I label
cartons with the name of seeds and date.
I store them inside my home under
indirect light until danger of frost is gone.
I'm sharing this tip because I have
started doing this trick last year.
I save grocery bags. I place them over
my hanging basket planters after I
sow seeds in them. I make a small hole
in the bottom of the bag then slide it
over the hanger and planter. I twist
the bottom corners
of the bag to make
a
tight
fit around the planter. The ends
of the bag can be tucked or secured with twist ties. Cheap Dollar Store fold-top sandwich bags can be placed over mini planters to make a greenhouse. I place these mini covered pots on my window sill. This method cuts down on plant watering.
DISCLAIMERS:
"We are a participant in the Amazon Services LLC Associates Program, an affiliate advertising program designed to provide a means for us to earn fees by linking to Amazon.com and affiliated sites."